Boston Property Management Services | Call (617) 208 2155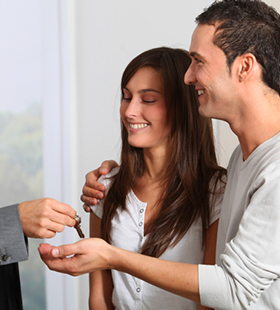 To help you get the most out of your South Boston property, we will put you in touch with high quality property management services. These property managers can provide you with end-to-end property management services to help you get the best value out of your South Boston property. 
The property managers found on this site place each property that they manage into a rent maximization formula. This formula compares the rent of your property with similar properties throughout the South Boston area, and determines the highest possible rent that your South Boston apartment or property could charge. 
Your property will also benefit from the use of the latest real estate technologies. The property managers found on South Boston Pads analyze market data and research from proprietary software to determine ideal release dates for your South Boston apartment, as well as the best marketing and advertisement strategies to get your property rented quickly and for the highest possible price.
To keep up the physical condition of your South Boston home, your property manager can put you in touch with the best local contractors and servicemen. They'll connect you to services for snow removal, renovations, professional cleaning services, and more! 
Call (617) 208 2155 for a free property management consultation!
Our Property Management Services Include:
Administrative Services: Records maintenance, notices, board meetings and tenant follow-up
Supervisory Services: Emergency response, tenant management, etc.
Property Maintenance: Maintenance, snow removal, landscaping, interior design, etc.
Legislative Compliance: Compliance with Massachusetts real estate laws and regulations
Emergency Repairs: On-call contractors 24 hours, 7 days a week
Remodeling & Design Services: Property improvement, design services, technician network, etc.
Since 2006, the property managers that work with South Boston Apartments have maintained a ZERO percent vacancy rate throughout all of the properties that they manage. If you're ready to start getting higher rental returns than ever before, contact South Boston Property Manager today!